Today's post was written by Jameson Lee, assistive technology coordinator of Special Education at the Catholic District School Board in Eastern Ontario.
At the start of the school year, our special education team established the goal to deepen the purposeful use of technology to support struggling students—especially for those with special education needs and disabilities. This goal was based on the belief that all students should have an opportunity to be part of an inclusive learning environment, where diversity is embraced, celebrated and valued by all members of the school community.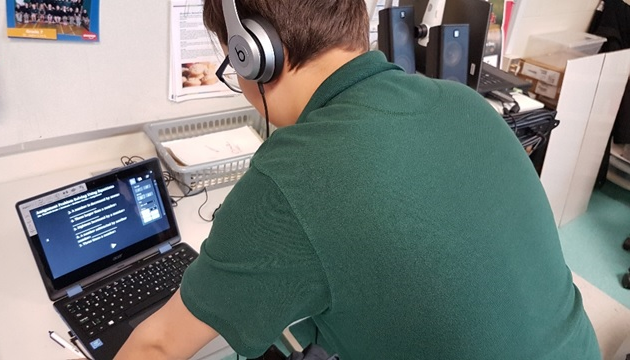 To identify specific strategies and tools to improve learning for all students, we needed to prioritize students first and technology tools second. We initially focused our efforts on understanding the needs of our students by digging deeper into their learning profile with careful attention on the students' individual strengths and abilities. If we approached teaching and learning by starting with what each child could do and then pairing it with specific technology tools, we believed we could reach all our learners.
Approaching teaching and learning with the belief everyone can succeed gives every student an equal opportunity to reach their full potential. Using OneNote, Learning Tools and Office Lens, we have the confidence to reach all types of learners who require a range of carefully selected tools based on their strengths and abilities. Our classrooms need to be inclusive places, where all students belong, can contribute and are empowered to achieve more—OneNote makes that possible.
—Jameson Lee
Read Jameson's full story, "Creating inclusive classrooms with the help of OneNote," on the Microsoft Education blog.
The post OneNote helps all students succeed in inclusive learning environments appeared first on Office Blogs.

Source: Office 365