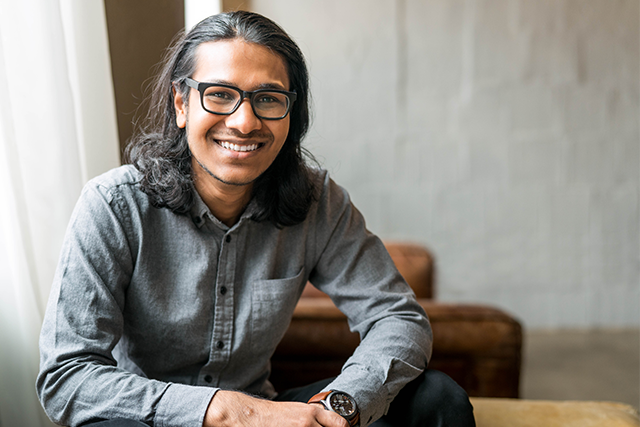 Saeed Jabbar has spent the last two years building Inclusion—a non-profit determined to close the digital divide in his community of Queens, New York. By providing equal access to technology and job training, Jabbar is opening the information economy to those who are often overlooked.
"Forty-seven percent of the workforce is [facing] some kind of automation in the next 25 years," Jabbar says. "A lot of people are going to lose jobs, and we need to do something immediately to resolve that issue. Giving people coding skills is one of the first steps on that path, so they can understand the language and the technology needed to survive in this new world."
With training in Microsoft Excel, Word and PowerPoint, Inclusion provides students with tools to complement their education in programming and help them get hired.
"Microsoft is the standard," Jabbar says. "These students are going into the workforce, and chances are, they're going to work in a Word document [or] a PowerPoint presentation… If they go into the data side of things, they're going to be interacting with Excel spreadsheets in one way or another."
Jabbar depends on Microsoft Office 365 for keeping organized and growing his business. Although he started with just 50 applicants, Jabbar is now guiding more than 300 students through the Inclusion curriculum.
Excel is the backbone of Inclusion
When building budgets in Excel, Jabbar can accurately project the numbers for achieving his mission at scale and reduce the price for each student. To offer a comprehensive coding education to more people, Inclusion depends on Excel to predict and lower costs, and to set it apart from competitors.
"Excel saves us money and time on training staff, since most people already come in with some prior experience using the software," Jabbar says. "Rather than waste extra resources with complicated CRMs, we store or import data into a spreadsheet for things like donor information, financial reporting, forecasting and budgeting."
In fact, Inclusion is very close to reducing the cost-per-student to less than $1,000, which is unheard of in coding academies. It's about 90 percent less than the industry average, which is about $15,000.
Jabbar says in the classroom, Excel is the go-to for data and analytics training. His program teaches students how to clean and sanitize data in spreadsheets using formulas like @TRIM, @PROPER and @TEXT. Students then learn how to tell visually compelling stories with bodies of data, and to outline conclusions based on the numbers.
Jabbar's favorite Excel features are @VLOOKUP, which allows for finding and cross-referencing data in a matter of seconds, and data rendering, which uses graphs to breakdown data in a variety of ways.
Office 365 puts everyone on the same page
Office 365 allows students and team members to work seamlessly across all locations and Microsoft products, and to easily accomplish tasks without the hassle of loading screens, file formats and hardware compatibility. With Office 365, Jabbar's team can take the powerful features they love in the desktop version of Office and use it wherever the job takes them––keeping everyone on the same page.
"Having the power of the Microsoft Cloud on the go allows us to accomplish our tasks with focus and efficiency," Jabbar says. "Planes, trains and buses have become our new workspaces, saving time that would have otherwise been wasted commuting."
Jabbar appreciates the design features within Word for making quick, easy and stylish-looking professional documents, and also values the ability to export documents in multiple formats.
Inclusion students also depend on Word for creating visually appealing, one-page resumes using the programs pre-existing design templates, as well as creating cover letters. Jabbar sees how the spelling and grammar check consistently supports his pupils, offering corrections that other editorial programs often miss.
PowerPoint helps Inclusion save time and earn investment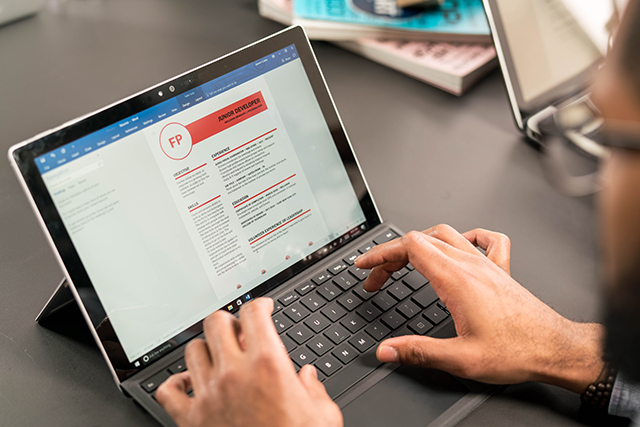 PowerPoint is critical to Inclusion's creative process as they reach out to new communities, investors and partners. The ability to export PowerPoint presentations in a variety of formats, across any device, is extremely helpful, and Inclusion's fundraising presentations have helped the organization earn investment and in-kind services from a variety of major tech companies.
"PowerPoint gives us extreme confidence knowing that our presentation will be seamless and won't break during important meetings," Jabbar says. "It also complements Excel nicely, as PowerPoint allows us to share, communicate and report findings from big data sources in a visually compelling manner."
Jabbar teaches his students to create and design 10-page slideshows to communicate the products they're coding in class, and to use PowerPoint's built-in image editing tools to crop and manage images with ease. Students then pitch the products they build to a panel of prominent industry judges, and directly depend upon their acquired skills in PowerPoint to relay their ideas.
In remaining true to the purpose of his organization (and in guiding each student's success in and outside the classroom), Office 365 makes Jabbar's customized approach to coding education possible.
What will you do with your next 365? Visit products.office.com to get started.
The post Helping communities bridge the digital divide with Office 365 appeared first on Office Blogs.

Source: Office 365